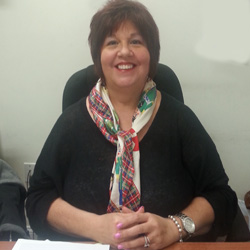 "The Phillips Tribune" by Linda with help from her friends
I decided to hold a blog naming contest. Ryan gave me this idea. He also added the meaning in which I want to share. Tribune: an official in ancient Rome chosen by plebeians to protect their interests: a popular leader; a champion of the people. This was perfect as it leads into my story about Phillips Plumbing and Mechanical.
One of our longtime customers, Virginia N. called with concern about her daughter and her son's city water in East Providence. Phillips Plumbing installed a Water Harmony Whole House water filtration unit in each of their homes.
East Providence residents, each had received a notice stating that the state and federal regulations had changed and testing at East Providence water supply failed a TTHM test (Total Trihalomethanes). What is considered to be an acceptable score of 80, East Providence tested at 82. Although this was not to be considered critical and residents of East Providence did not have to boil water or drink bottled water, it wasn't something they wanted to see.
Stemming from that conversation, I thought it would be a good idea to write a note to our 200 plus customers in East Providence, to let each of them know about the water filtration units that we offer at Phillips Plumbing and Mechanical. Our water filtration units eliminate all chlorines, dirt, rust, pesticides, insecticides and many other items from your water.
A gentleman who is a retired plumber called to strongly show his concern that I had "sent those letters to scare his neighbors, our elderly clients". Not at all the intention. John and I have never in 30 years of being in business have strong armed any sale.
Our motto has always been "customers come first". We figure, if we can provide a valuable service to help those that really matter, it should be our duty to inform and protect.
The retired plumber has a whole water filtration system in his home.