GET TO KNOW PHILLIPS PLUMBING
Family owned and operated Plumbing and Heating business. A Phillips employee answers the phone 7 days a week, 24 hours a day – even holidays! We believe in Up Front Pricing. The client knows how much a job will cost before we proceed.
We specialize in single family plumbing and heating repairs, replacements, remodeling, and custom homes. We also provide plumbing and heating services for multi-family dwellings. We will assist property managers and we work with commercial and industrial maintenance staffs on an as needed basis.
CURRENT PROMOTIONS & DEALS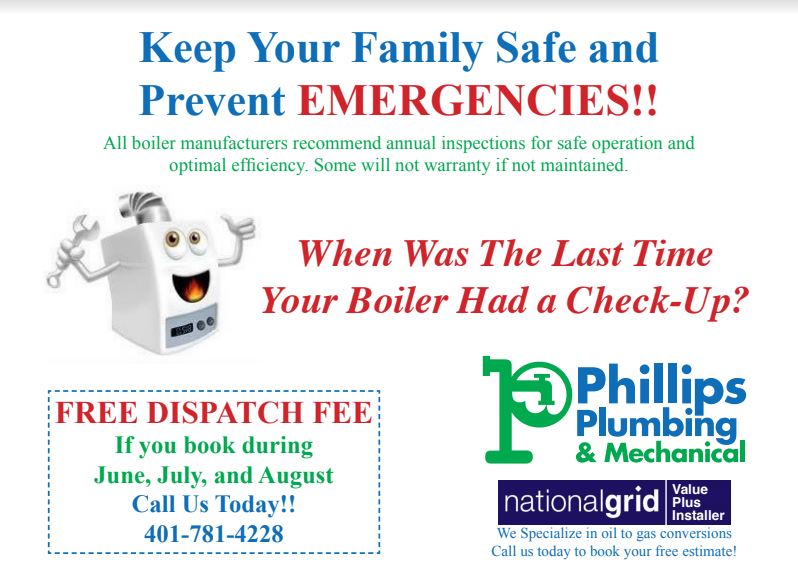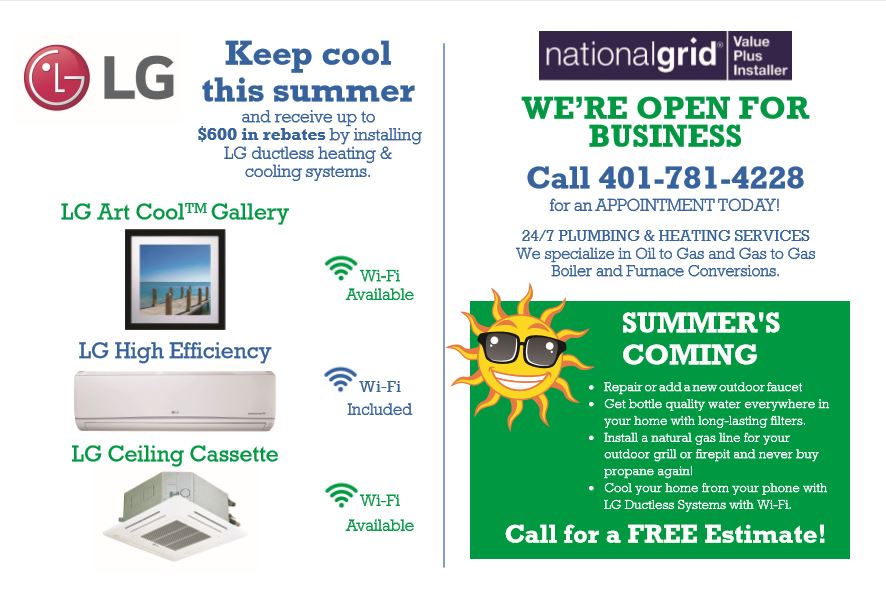 WHAT OUR CLIENTS THINK.
Dear Phillips Plumbing, September 24th, 2019. The most extrodinary thing happened.  A crew from your company replaced my hard to get at lead water pipes from my basement to the street. Everythingthat could go wrong, went wrong. A specimen tree grew over the pipe in the yard. The origional water line was not run straight. The valve box to the street was rusted out, broken and full of sediment. Boulders everywhere. Your wonderful team, led by Bernie, figured out every emergency, with contingency plans.
The reee was saved, as were all the foundation plantings. The copper pipe is in place. I want to thank you for providing me with such an excellent team,w ith all the knowledge of what to do when things go wrong and make them right.  Most sincerely, Terry.
As you well know, I recently went through the process of converting my home heating system from oil to gas, and gave your company the contract. Never having been involved in such a procedure int he past, I faced it with a considerable amount of apprehension. All of my concerns quickly vanished soon after Bernie and his crew arrived. In an amazing two day effort, the entire conversion was complete in a clean, efficient and courteous manner. After completion, I was given detailed instructions on how to operate and maintain this new system. In short, what could have been a disruptive, negative event instead became a pleasant constructive experience. Again, kudos to Bernie and the boys.
On February 15th I noticed our house felt cold, so had my boyfriend check our boiler to see if the pilot was lit, it was not. I placed a call to your company in a panic, because t was Saturday night & it was snowing like crazy. I said who is going to come out in this horrible weather? Kim answered the phone, she was very nice & professional & assured me she would send someone out. I was told Mike M would be there shortly. When Mike got here I apologized for making him come out in the bad snow storm we were getting. Mike M was nice & professional & knew his job, but he could not keep the pilots lit to the boiler & hot water tank. He said we were not getting enough gas into the line& that he thought maybe the gas meter was frozen. He went outside to check the meter and he was 100% correct. Mike told us to call the gas company & tell them what the plumber had said & because he was still there when we called he offered to talk to them for us. The gas company came and changed the meter. I usually don't get thank you cards from companies that I have done business with, but I got one from your company on February 22nd. I am thanking you and your staff for being so kind, professional & for making the trip in such bad weather. I want to thank Mike M for me personally & I would like if you would give him a raise, he's an asset to your company & crew. If we ever have to call you again in the future, I will request Mike M.
LATEST NEWS.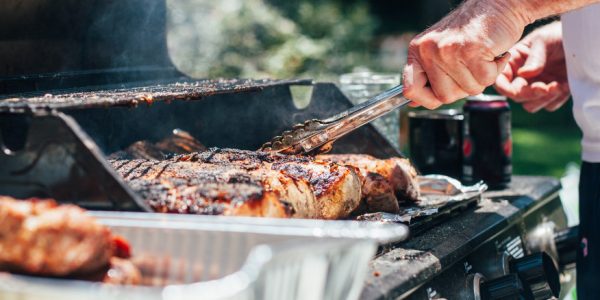 May 15, 2020
One of the best things about grilling is spending time with family & friends and…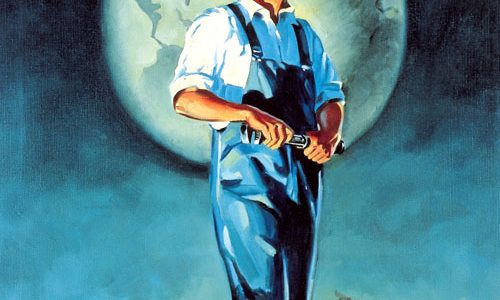 November 27, 2019
We have a poster in our office that states "The plumber protects the health of…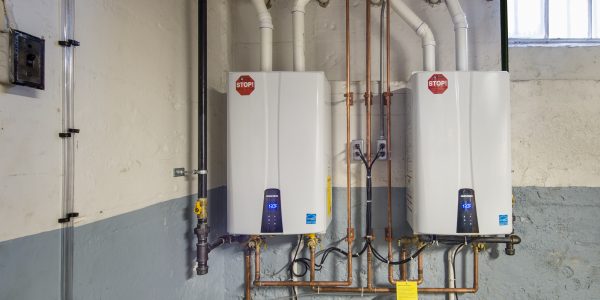 October 15, 2019
If you're pricing tankless units based only on input, it's like using the wrong end…