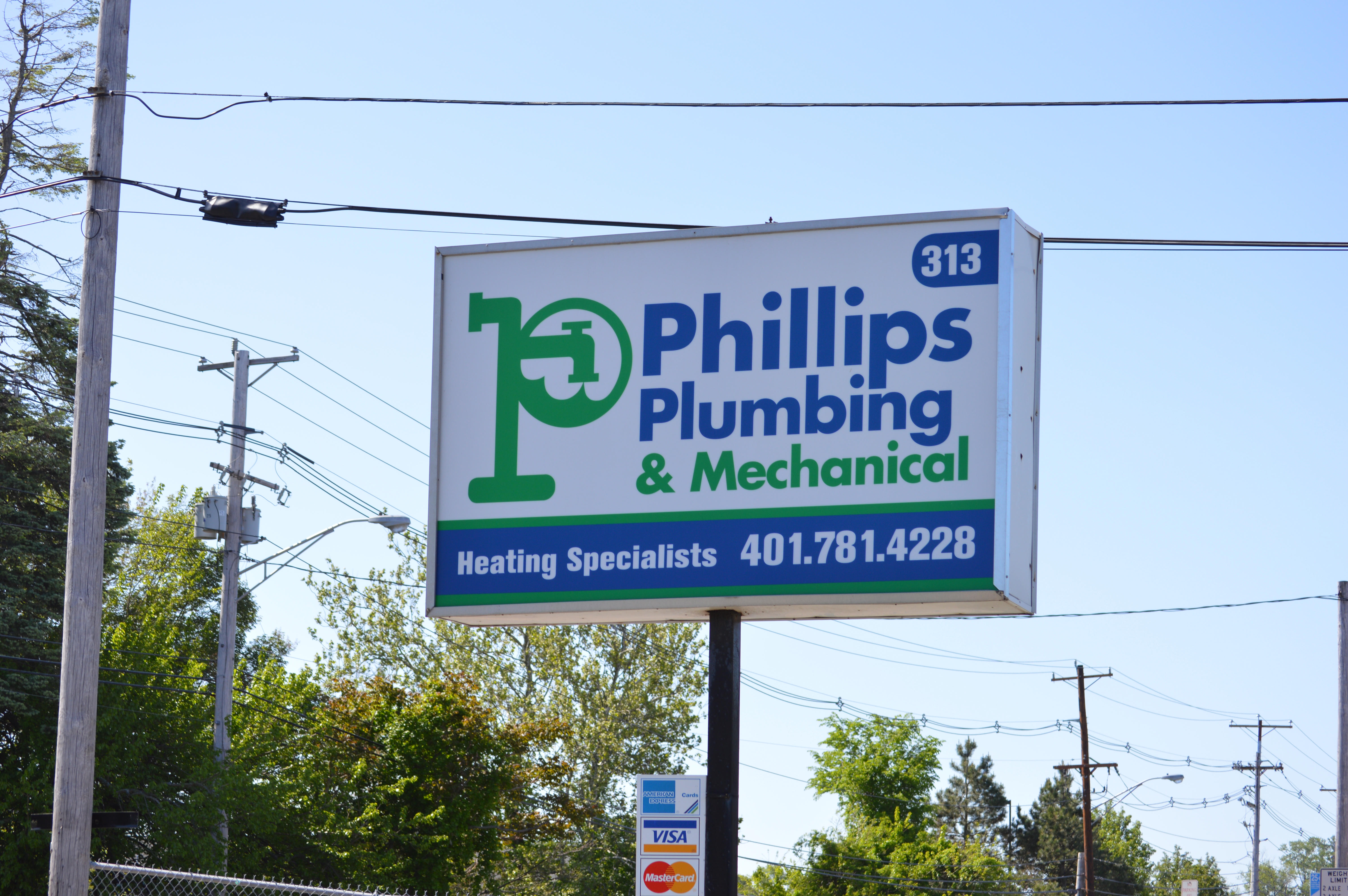 Growth of a family business
The growth of a family business
John graduated from East Providence High School in 1978 and received a full scholarship to Providence College. He attended the college for one year and then took a summer position with a plumbing and heating company. "By the end of the summer he had fallen in love with the trade" he recalls. The company offered him a full time position. "After careful thought – and advice from his parents and grandparents"- John left college and chose plumbing as a career.
John states " I learned as much as I could and after four years was able to pass the Journeyman Plumbing exam and a year later passed the Master Plumber exam." Prior to the early 1980s, plumbers were licensed to perform all work in buildings that conveyed water or air. That changed and John continued his education and received a Master Pipefitter license as well as a Master Fire Sprinkler license. John went on his own in 1985 and opened John A. Phillips and Sons Plumbing and Heating.
John and Linda were married in 1982 and by 1985 had one son and one on the way.  The business grew and so did the family. John and Andrew were joined by Matthew in 1989 and Molly in 1997. We started the business in our basement then to a rental in Pawtuxet Village and in 2008 purchased the building at 313 Warwick Ave.
Initially, the core business was new plumbing and heating installation. As the client base grew,so did the need for service and repair work. In 1999 John attended a seminar presented by a group called PSI ( Plumbers' Success International) whose speciality is residential plumbing.
John states "Their presentation opened my eyes to a whole different approach to better serve our clients." Thus the inception of Phillips Plumbing and Mechanical , Inc. The company joined PSI and to this day follow their guidelines of 100% customer satisfaction.
The Phillips' family has grown with the business,too. John's wife Linda left her nursing career and in 2008 joined the company as Operations Manager. Linda hired their son Andrew , who received a bachelor degree in Accounting from the University of Connecticut. He is the company controller. John, our oldest, holds an undergraduate degree in meteorology from Penn State and a masters degree in electrical engineering from the University of RI. He is our go to guy for computer updates and problems. Matthew is attending school at this time in a program to become a Physcal therapy assistant. Molly , now a senior in high school, helps out in the afternoons after school answering phones and dispatching technicians.
John and Linda consider their co workers extended family ,too. "We are all vested in providing the best for our clients. At Phillips Plumbing we first ask ourselves " What's in the best interest of our clients?' BEFORE we recommend any service" It's all in the family